Andy S. Falkner: Happy Family
Fantasy Story
Megalomaniacs and Gigantophobs, Volume 19, 1993,


, English edition in preparation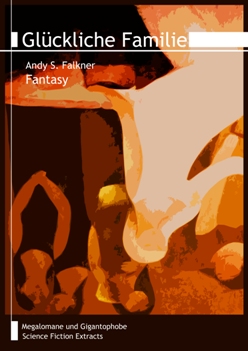 A letter, a phone call, a neighbor–all that can interfere with the happiness of a family. Only a miracle might help: everything disappearing outside of own premises in a golden mist. For survival, it is necessary that the laws of nature change and the family members, too.
Keywords: Science Fiction, Ebook, children, home, fog, survival, nature, organic laboratory, sky
---
Megalomaniacs and Gigantophobs
Volume 20: Artificial and Natural Intelligence